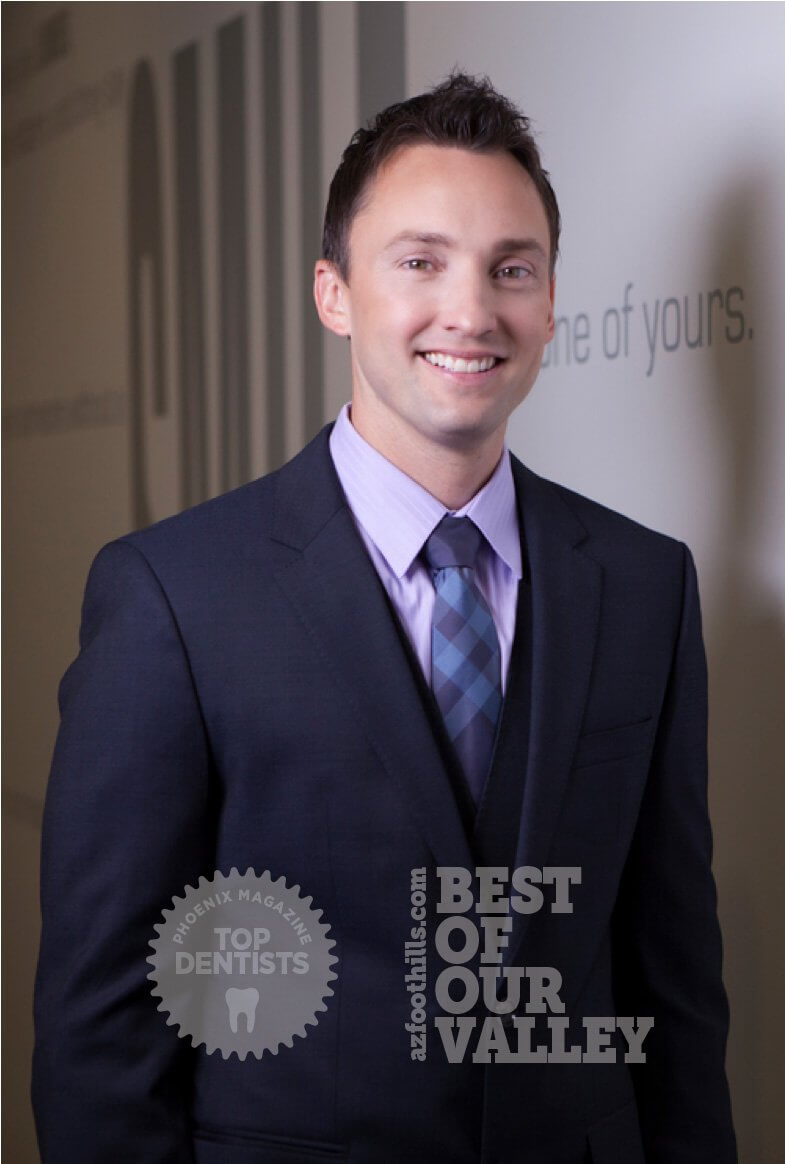 Dr. Ben Larrabee
Dr. Benjamin Larrabee was voted "Best Orthodontist" from AZ Foothills Magazine 3 years in a row and has been awarded Best of the Valley and "Top Doc" by his colleagues. He is passionate about creating healthy, beautiful smiles in the East Valley and is dedicated to the community – supporting several programs, including the United Way Food Bank and the Crohn's and Colitis Foundation of America. He loves to support his patients in their extracurricular activities as well.
After excelling at renowned University of Michigan dental school and finishing in the top 5% of his class, Dr. Larrabee attended the state-of-the-art Marquette University and received his Masters in Orthodontics. Dr. Larrabee loved Marquette's program as it gave him exposure to the different approaches and technologies available in orthodontics. After completing his residency in 2003, Dr. Larrabee practiced in the city of Chicago for three years, working with the likes of Oprah Winfrey's dentists, until he realized he needed more sunshine and made the move to Arizona. Dr. Larrabee has been practicing in the East Valley for over ten years now.
At Advanced Orthodontics, Dr. Larrabee has assembled an amazing team who are excited to bring continual education, training, skills and technology to its practice. He is able to offer his patients the latest advancements available today. In fact, three of his patients have been featured on the cover of The American Journal of Orthodontists. Dr. Larrabee is one of the very few orthodontists in the area that uses the I-Cat 3D imaging for his patients.
He loves living in the Valley of the Sun and resides here with his wife, Carly, and their three children; Luke, Will and Farrah. You will find him in Michigan (GO BLUE!) gear whenever he can. He enjoys spending time with his family and playing sports.
Dr. Larrabee appreciates the opportunity to provide you and your family with the best in orthodontic care. Click here to schedule your free consultation today!
Meet the AO Team!